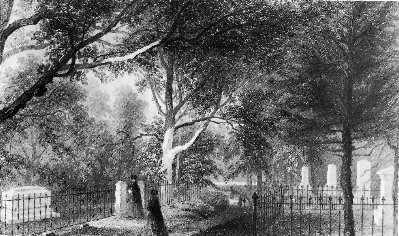 GRAVE REGISTRY
This page contains by cemetery the listings of the brave men who fought for the Confederacy during the War for Southern Independence. Our camp is dedicated to the cause of listing and compiling all Confederate veterans graves in Liberty and Long Counties of Georgia. This process includes a compiled list of archiving the data and photographs of these graves. We provide the clean up of these graves, replacement of head stones, research, Confederate flag placement for memorials at these graves, and written archives for the honor of the sacrifices these brave compatriots left to us all. We also do it so that future generations will also share the heritage of these heroes and will have a place to show their respect. In the words of "Gen. Robert E. Lee"..."A nation which does not remember what it was yesterday does not know where it is today...The reputation of an individual is of minor importance to the opinion posterity may form of the motives which governed the South in their late struggle for the maintenance of the principles of the Constitution. I hope therefore, a true history will be written, and justice will be done them." Please check back often to this page, it will be constantly updated as work on this project is an on going thing. You might see new data posted for the same gravesite you have looked at before, because as new information becomes available to us, it will be posted. If you are researching in this area on your Confederate ancestor that is buried here please e-mail, we have data on the other family members that are in the same plot. We would be glad to e-mail a picture of your Confederate ancestors grave marker to you. If you have a picture of your Confederate ancestor that is buried here please e-mail a copy so that we can include it on this page.
"WORTHY to have lived and known our gratitude:
WORTHY to be hallowed and held in tender Remembrance:
WORTHY the fadeless Fame which
CONFEDERATE SOLDIERS WON.
who gave themselves in life and death for us:
For the honor of Georgia.
For the Rights of the State.
For the Liberties of the People.
For the Sentiments of the South.
For the Principles of the Union.
as these were handed down to them
by the fathers of
OUR COMMON COUNTRY."
"Inscription on Confederate Monument, Augusta, GA"
Flemington Presbyterian Church
Samuel Dowse Bradwell
Born January Fifth 1840 Died May fifteenth 1903, Captain Co. H 25th Ga. Regt. C.S.A. Teacher, Soldier, Christen, Gentleman
George M. Mills
George M. Mills Died Oct. 22, 1903 Aged 67 yrs
John E. Martin
1861-1865 John E. Martin Co. B 7th Reg. GA. CAV CSA
J. Quarterman Spencer
Georgia 5th Sgt. Co. B 20 Bn. Ga. Cav. Confederate States Army Jan. 3, 1840, Dec. 20, 1896
John Edgar Way
Co. B 20 Bn. Ga. Cav. CSA Born Dec. 21, 1835, Died Apr. 26, 1902
William John Way
Liberty Independent Troop 1861-1865 UDC
James B. Fraser
Captain James B. Fraser Born Oct. 26, 1846, Died March 7, 1895
Burrel Lathrop Boulineau
In Loving Memory of Burrel Lathrop Boulineau April 12, 1831, September 24, 1903, Blessed are the pure in heart for they shall see God
S.J. Andrews
S J Andrews Co B 20 Bn Ga Cav CSA Aug. 3, 1844, June 11, 1864
Joseph William Rahn
Joseph William Rahn Nov. 1, 1841 - Mar. 8, 1865 Interred Richmond Co. N.C. Co. F J.D.L.